Jefferson had this CRAZY IDEA.
He placed
STUDENT ROOMS
between
FACULTY HOMES
so teachers and students could LIVE together...EAT together...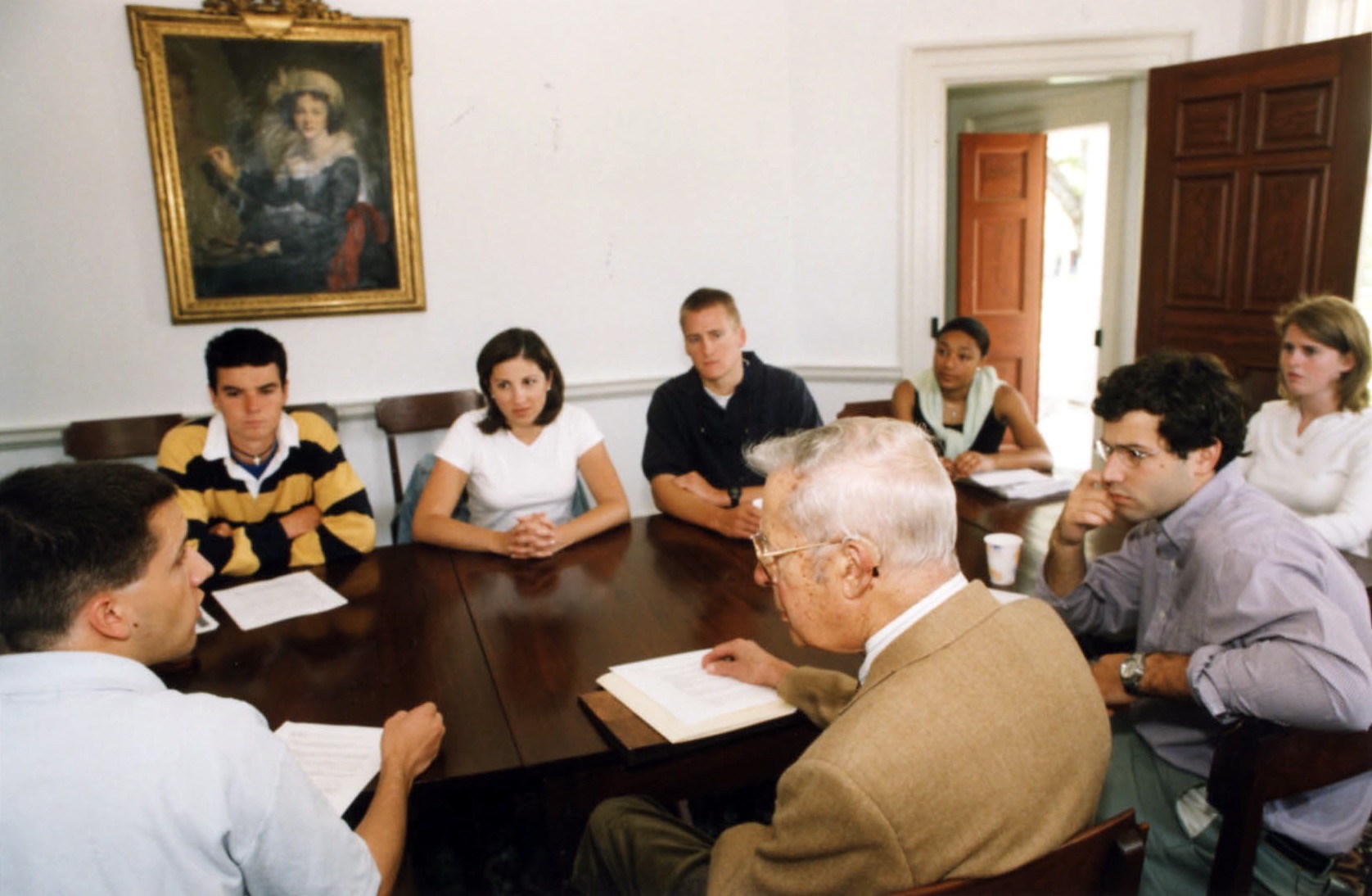 LEARN together
in professors'
LIVING ROOMS.
He wasn't just building a UNIVERSITY.
He was building RELATIONSHIPS.
Yet today, many UVA students graduate WITHOUT ever having a friendship with a teacher.
So we created
THE MEAD ENDOWMENT.
With programs that inspire faculty to engage closely with students.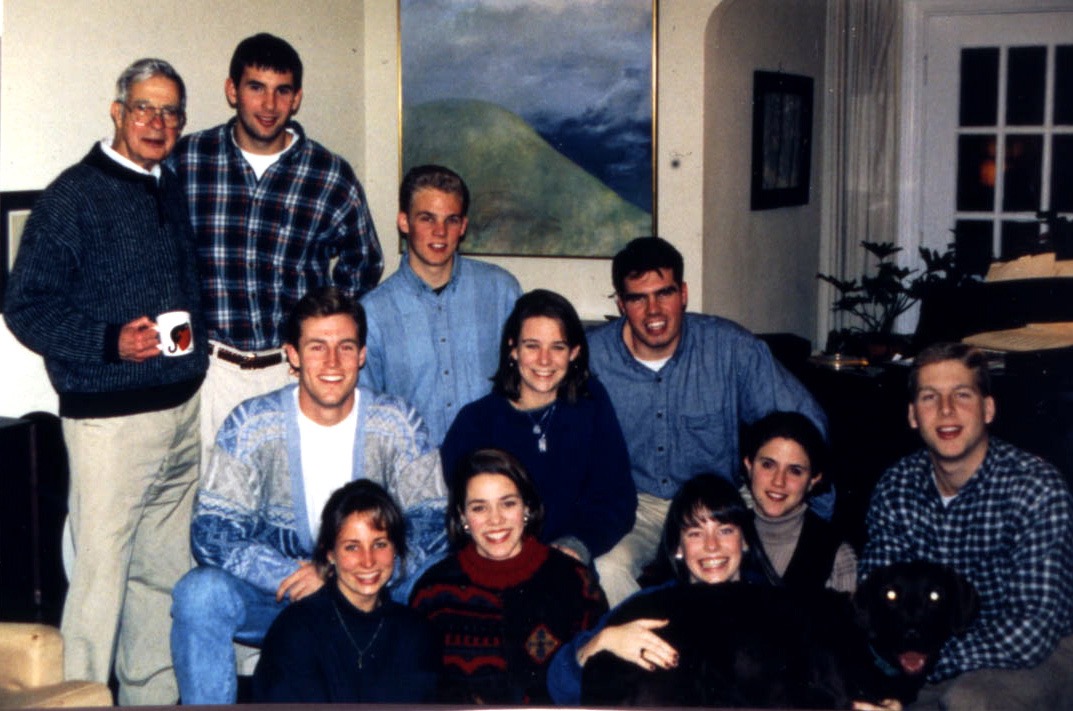 In 2002, a group of alumni were seeking a way to honor their former professor, Ernest "Boots" Mead, who had been a legendary friend and mentor to students for five decades.
We had an audacious thought: what if we could create a program that would actually inspire the next generation of faculty to "walk in the footsteps of Boots?"
Working closely with the Dean of the College, we began inviting a dozen promising young faculty to participate for one year as a member of the Mead Honored Faculty. The experience begins in September with an inspirational dinner in the Rotunda. Each professor must propose a creative Dream Idea project that lets them engage closely with students. Then they return to the dinner a year later to report on their efforts, thus inspiring the next group of incoming faculty.
To date, we have funded over 100 amazing projects, enriching the lives of thousands of students.
Participation has been extended to faculty from Darden, Engineering, and McIntire.
We also created Mead Money, a program that gives debit cards to over 1000 faculty each year with which they can treat a student to a meal or coffee, leading to hundreds of one-on-one conversations, each with the power to create a connection that changes a student's life for the better.
When we learned that the College would experience a 50% turnover in faculty in just five years, due to a wave of retirements, we began sponsoring Welcome Dinners that inspire newly arrived faculty to embrace the tradition of close engagement with students. We even give them "Boots Bucks," with which to hold social get-togethers with students within sixty days. These dinners are now being expanded to faculty of other schools.
We are also excited to announce Mead-Ups, a website loaded with fascinating topics, readings and study guides that allow anyone, anywhere, to host a seminar gathering with friends. Sort of like a book group crossed with a Ted Talk.
If you like the sound of all this please get in touch or donate.